Image: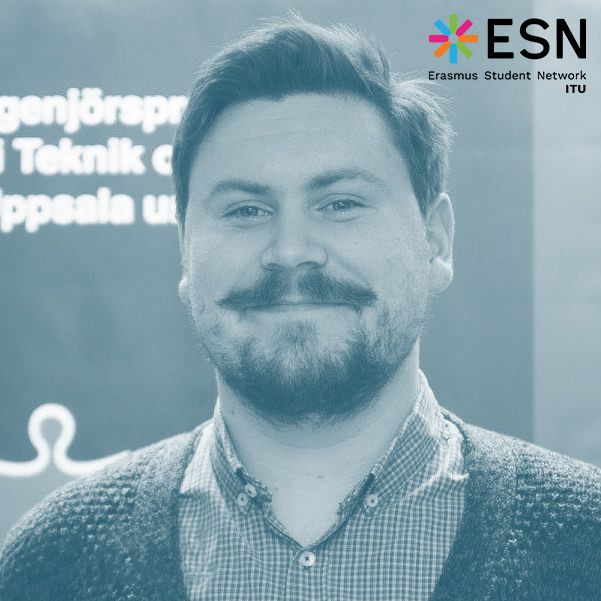 Hi. My name is Adam and I'm from Södertälje, Sweden.
1. Why Istanbul?
Why I choose Istanbul is basically I was really late making my choice. So everything became quite randomly. But as soon as I saw that Istanbul was the alternative, I imidiately knew that that's where I want to go and I was lucky enough to get accepted.
2. What was your doubts before you come and which ones have changed?
Of course I had some doubts, specially my friends had some doubts because they thought it was pretty dangerous. But it is -luckily enough- not dangerous at all. Not what I can feel. And people have been very very kind and there is a lot of humanity and nice people around. People take a lot of care of you when you need it.
3. What is the best thing that happened to you in Istanbul?
There happened so many good things to me in Istanbul. One good thing that I can think of is when we celebrated Christmas Eve together with a few Erasmus students. And yeah, we had a great time.
4. What do you want to say to those who want to do Erasmus in ITU?
If you're coming to ITU for Erasmus, you will have a lot of good times in a beautiful city that will be the craziest city that you've ever been in probably. Enormously big and enormously fun. And I'm envious of you that you will have a semester or two semesters in Istanbul.