Image: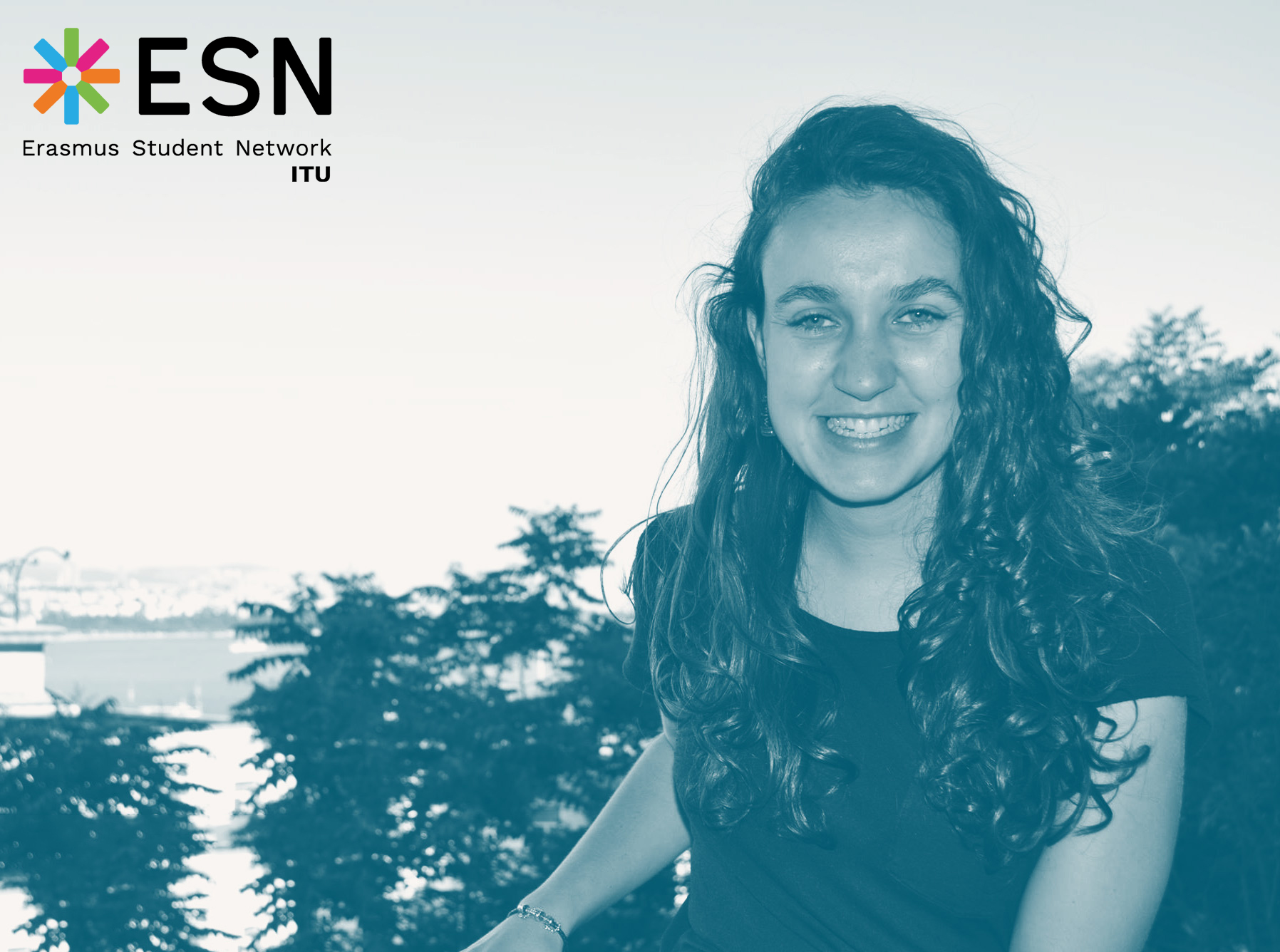 Hello guys! I'm Carlota from Politécnica de Madrid, Spain. And I'm an Erasmus student in ITU.
1. Why Istanbul?
I don't think I need to explain anything because it is such a nice city. I think it's one of the best experience that you can have in your life. It is maybe the most different Erasmus you can have because of the cultural difference between Europe and Turkey. Also, Istanbul has a really nice history and with every step you take you can find something new. This city is endless. The people here are really nice. They are so hospitable. Maybe here is like a dream, you live like in a book. You can take a ferry just to drink "çay" in the Asian side.
2. What were your doubts before you come and which ones have changed?
I didn't have doubts at all before I come actually. I found it really interesting. I must say I had very little doubt when I took my first step in this country. But as you know last summer a coup happened and so many political issues happened in this country but I must say when I first came here in September, I didn't notice anything. People are trying to live as happily as they can. And I don't know… they solved all my doubts about being here. Maybe also as a girl, I must say don't judge anyone because I feel so safe. And this is my second place in the world.
3. What is the best thing that happened to you in Istanbul?
The best thing that happened to me in Istanbul is for sure the people in here. I've met people that I know I will have for all my life. I felt like I'm part of a family in this society. For sure my flatmates, for sure the university people and of course ESN is really helpful. They started helping us but now, they are our friends. The best thing was to experience this culture with the people of this culture. Because we were few Erasmus students so we were hanging out altogether with Turkish people so we learned to live as a Turkish and really enjoyed this experience. And I've got a lot of values from there.
4. What do you want to say to those who want to do Erasmus in ITU?
Okay, I must say that if you don't want to study and you want to pass for free maybe you should think about it. But also if you want to learn I think it's the right place. I've learned so much about the academic stuff but also I've learned a lot in my personal and daily life. I should say that you don't have to think about it that much, just apply and come here. Because anytime you regret you can go back to your home. But I think, it will be the best experience in your life. ITU is great. The quality of teaching is very good and the students are very nice and they love foreigner people. So they will help you every day with every little thing you need or even if you don't need they will look for you. And.. I don't know. Don't doubt about coming.