Image: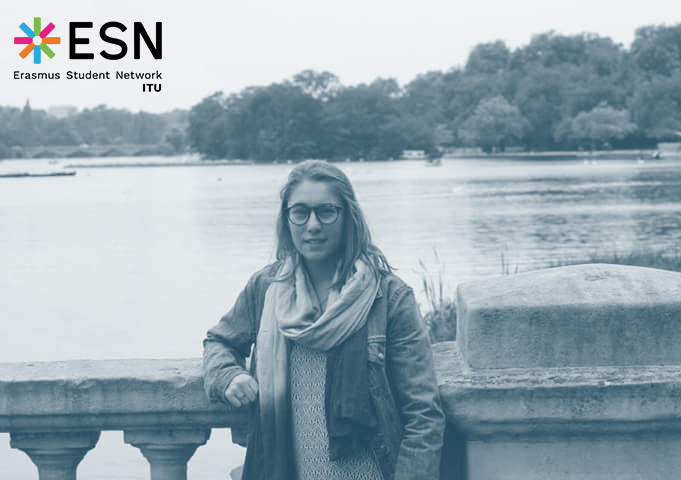 Hi! I'm Philippine from France. I'm studying architecture here with Erasmus since September so it's been 10 months now. I'm 21 and really happy to be here!

1. Why Istanbul?
Why not, first? It's an amazing city. Everyone that's been here told me that it's awesome. I had a friend that came here for Erasmus last year from university. They told me it was the best Erasmus ever. So, with another friend from university, we decided to come here and we don't regret it at all. It's just an amazing city. There is Bosphorus, golden horn… it's huge. And it's chaos but it's a beautiful chaos. Also, I'm an architecture student and architecture here is really interesting so for my study it was really nice. Just come. It's perfect.
2. What were your doubts before you come and which ones have changed?
We always had doubts until we put the first step here but my parents had more doubts than me. I was really sure about my decision and I really wanted to come here. And the worst case, if something would have happened, you can just fly back. Just come, see what happens. I'm still here after a year and I'm feeling really safe. I don't feel insecure. Maybe a little when these attacks happened but the probability that you have trouble is really small because it is a big city. Just be careful and pay attention and live the way you want. So is it safe? Yes, it is! I never felt unsecure since September. So don't be afraid and scared of coming here because better to come and see what it is instead of be scared and have regrets not to come.
3. What is the best thing that happened to you in Istanbul?
First, all the people I've met. Just incredible people. We all came here to have the same experience and that created really strong bonds between all of us. And we all didn't get scared of coming here and I think that factor is also a big thing. Also, all the travels I could do around Turkey and in Turkey. It's just.. you will live a peaceful life for a semester or two semesters. Everything was the best thing! I can't choose.
4. What do you want to say to those who want to do Erasmus in ITU?
Don't be scared to come, you won't regret it. You will want to stay longer. So, if you can stay here, stay here because I wanna stay more even it's been 10 months I'm here. You will enjoy everything; the food, the people, the landscapes, the streets, the nights in Istanbul. All Turkey.. You will enjoy everything. I don't know what you can't enjoy in this country. And people are so generous and kind. Just come to see how cool it is.